here's a new sketch a norm that i am working on for my friend Jack's show at Alpha Cult next month (hint hint...look below the norm sketch). norm likes his music, even though it is in a more primitive format. hey, he might scratch a cd with his claws and he's only in kindergarten so he's not so great with the computer yet...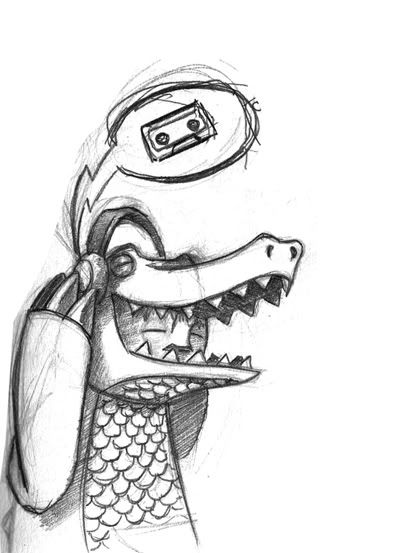 ok so now for Jack's show at Alpha Cult. here you go...
Click on the image for the bigger version.