here are 2 of my pieces for the Crazy 4 Cult 2 show next week. wanted to go back and do more pen/ink with watercolor, so i'm just starting to get back into it. i hope it works...
"Not Amused"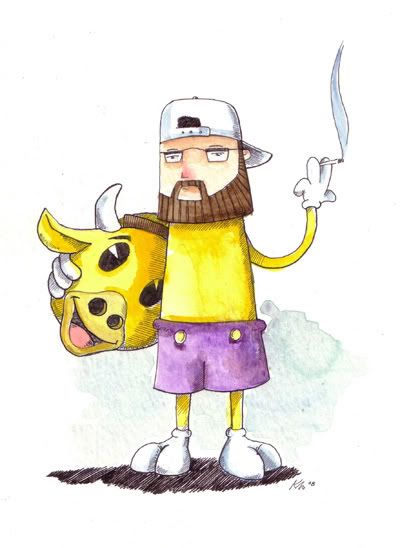 Bitch, what you don't know about me I can just about fit into the Grand fucking Canyon.
i have a 3rd piece based on City of Lost Children, but did not have enough time to scan it :( that is called "Krank Needs his Teddy"