Have my first show at Gallery 1988: San Francisco coming up in September. If you remember last year I did a show at the Los Angeles gallery where we painted on album covers. This show is similar, but movie posters. I received the Beverly Hills Cop poster to customize, and here is the result. Wish I was able to make it up for the show, but I cannot. Maybe next one.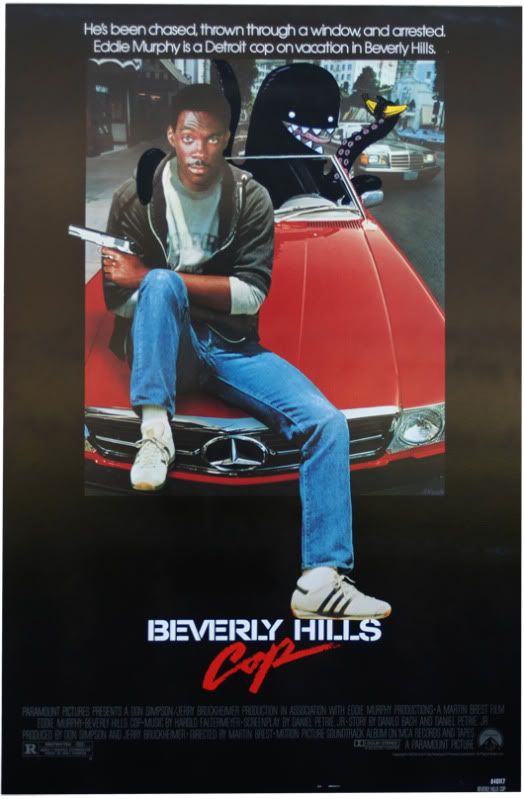 The next show after this will be Paper Pushers at G1988:SF as well, and then the He-Man show at G1988:LA. I'm really looking forward to doing my pieces for both of these shows.
I saw District-9 the other day, and before the film they showed the Avatar trailer. I really do not get why people are calling this revolutionary or the future of film. The cg in D-9 looked so much more realistic than anything in the entire Avatar trailer. D-9 cost a fraction of what Avatar cost to make and took less time to make. Avatar reminded me of the first Final Fantasy film, which isn't too promising.