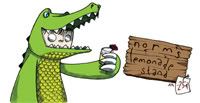 I have a pile of paintings sitting at my house and another friend's house. I decided I need to start getting rid of some of these...some fall cleaning of sorts. Anyways, head over to my store and see if there are any pieces you are interested in. I have lowered the prices on some of them drastically.
http://keithnoordzy.bigcartel.com/
If anyone is interested in any pieces on my website or blog as prints please contact me. I will be selling 13" x 19" prints on high quality paper for $75 (the 2 prints for sale in my store are already framed for this same price. Only 1 available each on those though, so get them while you can.) Just email me with the piece name and I will get back to you.
Email:
keith.noordzy@gmail.com